Group Interview Suites
NRC's offices in Tokyo and Nagoya are equipped with Group Interview Suites. Clients view the groups directly through two-way mirrors from the observation room, where simultaneous interpretation is available. Studio-quality audio/video equipment records the group interview from four camera angles.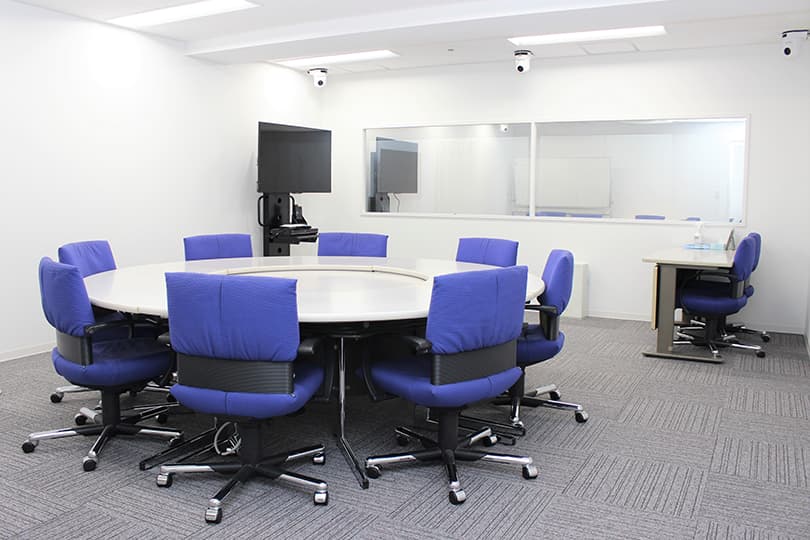 Tokyo Group Interview Suite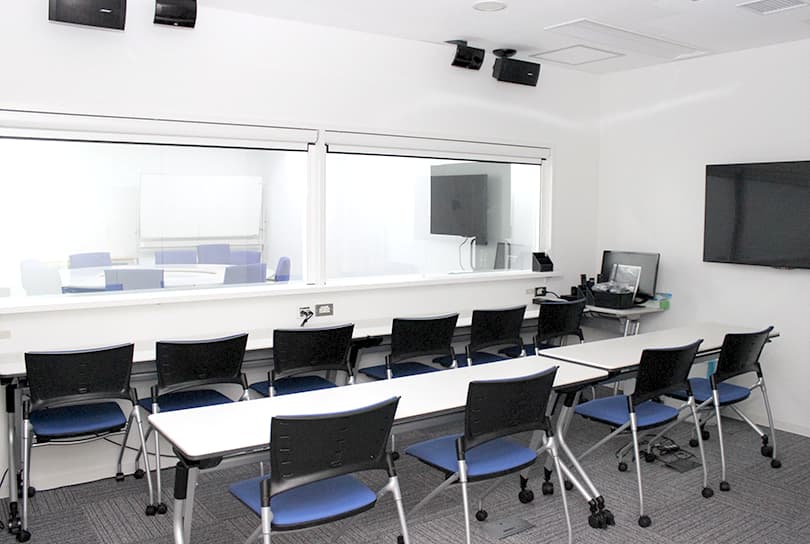 Monitor Room
Central Location Test (CLT) Interview Room
Our Tokyo office contains a purpose-built CLT Room. The room is equipped with audio-visual presentation equipment to show videos. In addition, an adjacent kitchen is used to prepare food products for testing.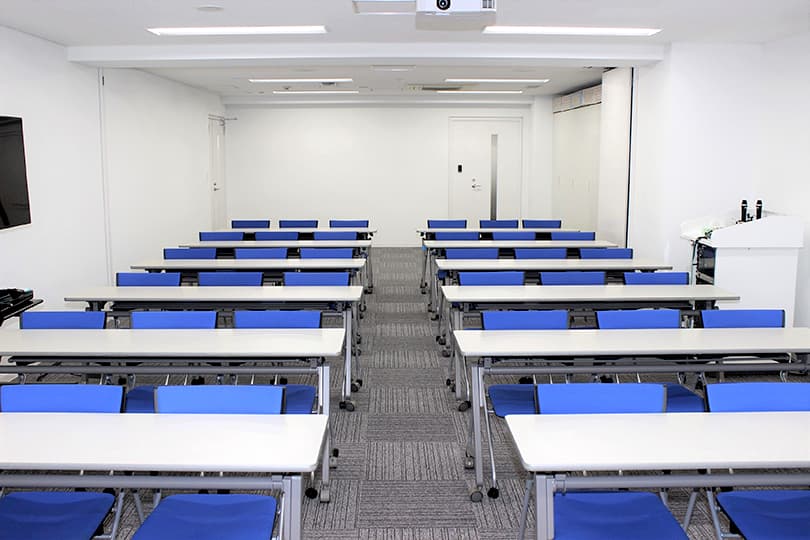 CLT Room1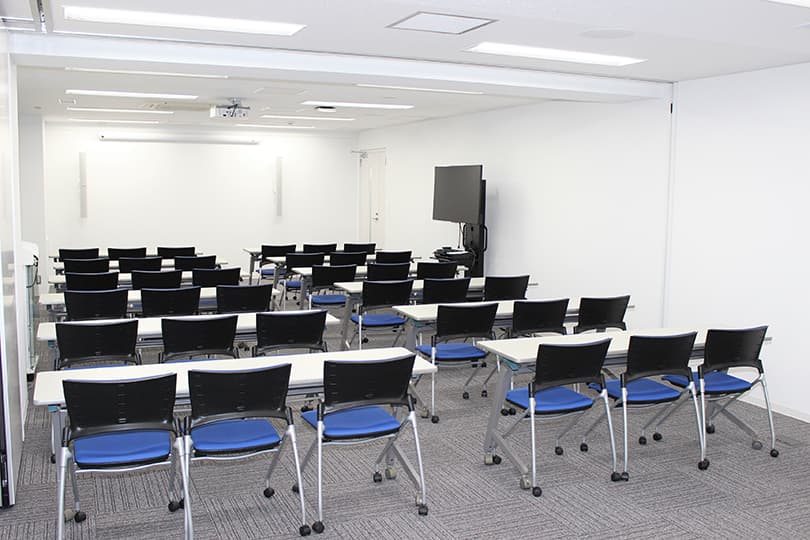 CLT Room2